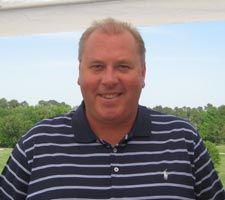 Learn More
BIO
Wayne has taught a player on every professional tour. His players have played in every major professional championship. Wayne's students include:
Nationwide Tour standout Gary Christian, who earned his 2012 PGA Tour card
Brian Gay
Jason Dufner
Jay Hobby
Iain Steel
Wayne has taught two Hall of Fame golfers, the Finalist in the USGA Pub Links, a male and female Finalist in the USGA Mid Am Championship, an NCAA 1st team all American, as well as champions on numerous smaller professional and amateur tours. He has taught four individuals who have shot 60 in competitive rounds of golf.
Wayne is a two time PGA Teacher of the Year for the Dixie Section (1993 & 2002), and has been a member of the PGA since 1987. Wayne has been nominated numerous times for Golf Magazine's Top 100 Teachers and has been selected as one of Golf Magazine's Top 400 Teachers in the United States for the year 2001.
Wayne has coached over 200 collegiate players and has taken over 100 high school players and transitioned them into college golfers. He has also been published in Golf Digest Magazine and frequently appears on the Dewsweepers Golf Show.
Wayne was selected for the 2016 FCG Top 50 Elite Junior Golf Coaches in USA Award! He was awarded again in 2018 as one of the FCG Master Coaches.

He was also named to GOLF Magazine's 2021-2022 Top 100 Teachers in America and one of the Top 25 Instructors in America for 2019-2020 by Golf Tips magazine.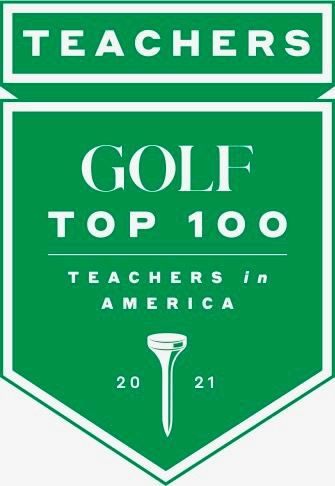 ---
Learn More
BIO
Chris has a long track record of success in the golf industry. He has learned much about golf from some of the best mentors in the game. Beginning in the TPC Network of clubs and TPC of Michigan in 1992 to present-day teaching alongside Wayne Flint. From these experiences, he has built a simple teaching philosophy:

"I believe there are specific fundamentals that are critical to playing your best golf. I work tirelessly with every student to help them better perform these fundamentals."

Chris is an extremely easy going and fun-loving teacher. His students not only improve, but they enjoy the process along the way.
---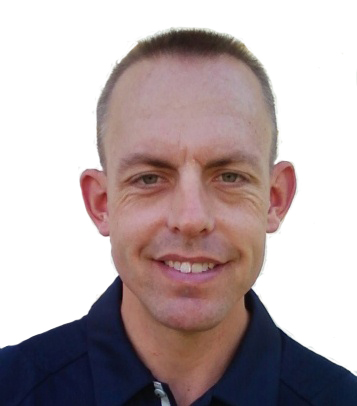 Learn More
BIO
Paul is a passionate teacher of the game and enjoys students of all ages.  He's a 21 year veteran of Troon Golf and has worked in both the Georgia and Alabama PGA Sections over his career.  He has enjoyed working for Troon and believes in their vision as a company and as the leader in the industry.  He took up the game at the age of 18 and was a member of the Hillsdale College Men's Golf Team in Hillsdale, Michigan.
Paul believes that in order to become a great teacher one must learn from other instructors and coaches.  While in Georgia he learned from Andrew Rice a Golf Digest Top 50 Coach and currently under the tutelage of Wayne Flint the club's Director of Instruction and Top 100 Instructor.  Paul has a very simplistic teaching philosophy in making sure that his students understand the fundamentals of the game and then building their swing around the mechanics while implementing a strong program to form a winning golf swing.
Paul is a proud supporter of the military and has served as the coordinator and host of Patriot Golf Days which raises funds for the Folds of Honor Foundation.  His father and brother both served in the Navy and his brother-in-law was in the Air Force for 23 years.  It is an honor and a privilege to teach our military and veterans who have given so much for our country.  At his facility while in Georgia, the Club at Savannah Harbor, Paul was recognized as a Patriot Golf Day Top Performer from 2014 – 2016.
Paul is an experienced Assistant Collegiate Men's Golf Coach, and Co-Founder and Coach of two different golf programs in Savannah.  Students of all ages, parents, and colleagues who know Paul, remark about his passion for today's young golfers and growing the game.  
Awards:
Top 10 Camp Director – Nike Junior Golf Camps 2021-2022
Alabama – NW FL Section Player Development Award 2019
U. S. Kids Golf Kids Golf Honorable Mention Top 50 Kids Coach 2020-2021
U. S. Kids Golf Certified Coach and Instructor 2014
President of the Savannah Junior Golf Association serving in the role from May 2013 – March of 2018.
Supervisor of the Year Award for the Westin Savannah Harbor Resort and Spa 2016
Georgia East Chapter Junior Golf Leader of the Year Award  2013